The real beauty is born
Living through the breath of fire

After the firing the kiln needs to cool down very slowly to keep tensions in the glaze and the ceramic enough time to disappear. The cooling phase needs to be stirred depending on the glaze and the desired results. The transition of the liquid glaze to a firm glass is critical, as many physical effects happen during this phase until the glaze is solid. Of utmost importance is the atmosphere in the kiln, this is the presence or absence of oxygen, as the degree of oxygen leads can create a wide spectrum am achievable colors. Using a suitable cooling profile, glaze can even solidify in a way, that crystals grow in the liquid glaze. This can be driven by periodic heating and cooling cycles around the melting temperature of the glaze. When the kiln is opened, a first impression of the results is possible.While emptying the kiln, every piece is analyzed carefully to learn for future firings: used materials, manufacturing techniques, setting of the kiln, the specific position in the kiln regarding temperature, traces of the flames and ash deposits and also a first analysis of the glaze. Did the glaze fit to the kiln and to the temperature? Now the ceramic is pre-sorted, as a certain percentage of the pieces does not meet my expectations.
Next is a careful cleaning of the pieces. Especially the area, where the piece was connected to the kiln shelf must be set free and carefully cleaned. It is not too unusual, that the salt and ash are deposing on the bottom of the ceramic (e.g. foot ring) wher we used the distance clay pieces. These pieces must be removed carefully and the foot plate or ring must be burred and sanded.
Now finally I am able to see the real beauty of the ceramic and can decide, inasmuch my aesthetic and handcraft expectations have been fulfilled. From the first idea to this moment many hours of work have passed, experiment had been necessary, failures need to be overcome and lessons were to learn. When I now select the most beautiful pieces for selling, I am convinced that I have connected my maximum abilities with my experience to a unique ceramic object, that can tell a consistent and especial aesthetic story.
Ash Glazes
Ash glazes are among the oldest glazes in the ceramic business. Shigaraki and Bizen ceramic from Japan is famous everywhere in the world.
Reduction Effects
Glazes melting without oxygen can create very attractive, subtle colors. The ceramic gets a very noble touch, that can be hardly obtained by "normal" ceramic.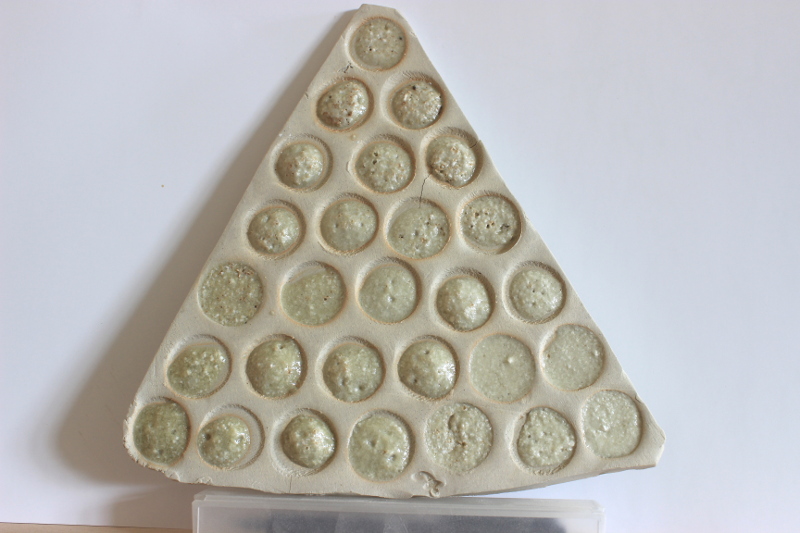 Glaze Development
For a optimum combination of glaze and ceramic is it essential to develop own glazes and adjust them individually.