Imprint
Wolfgang Schatz
Bitzweg 14
74924 Neckarbischofsheim
Deutschland
Contact
Telephone: (+49) 7263 – 9180356
E-Mail: contact form
Website: https://wabisabi-keramik.de
Person responsible for content in accordance with §55 (2) RStV
Wolfgang Schatz, Bitzweg 14, 74924 Neckarbischofsheim
VAT number
VAT identification number according to § 27a of Value Added Tax Act: DE315663623
According to §19 UStG we do not charge the German sales tax, and consequently do not account it (small business regulation).

Online Dispute Settlement
Platform of the EU commission for online dispute settlement: https://ec.europa.eu/consumers/odr
The Seller is neither obliged nor prepared to attend a dispute settlement procedure before an alternative dispute resolution entity.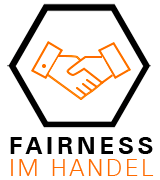 Member of initiative "Fairness in Commerce".
More information (in German): https://www.fairness-im-handel.de

Disclaimer
This Internet site includes links to external pages. The respective provider shall be responsible for the contents of any linked external pages.
© Copyright
All rights reserved.The layout, graphics employed and any other contents on this page is protected by copyright law.