My Form & Design Offer for You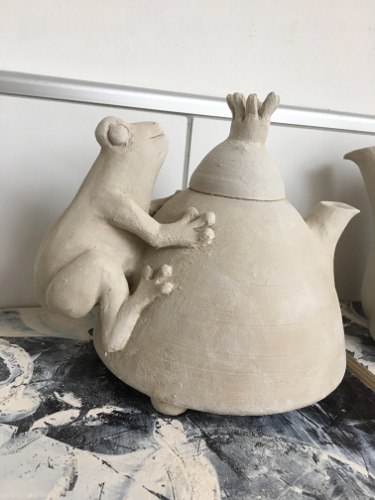 You have a good idea but are unable to realize it in ceramic?
You have a sketch and need the best shape for a good design?
You want to dive deeper into the ceramic topic?
I can offer you as a service to work together with you on your ideas and sketches and develop the suitable shapes and design with you. We can work on realizing the results in ceramics. I will accompany you through the whole process, from material selection to firing.
If you want to learn how to make tea pots or want to improve your pottery capabilities in general, I offer an individual coaching in private lessons. Please use the contact form to arrange the best approach and next steps. If you live in a reasonable distance, I also will make home visits, then you can learn and exercise in your used environment. My pottery and ceramics literature is very comprehensive also in English language and I am sure that I can recommend the right literature to accompany your learning progress.
Did I awaken your interest? Then please contact me and arrange a trial coaching. If you live too far away for a face-to-face coaching, we will use modern technologies. Just click on the tea pot below.